CANADIAN ROCKIES & ALASKA WITH THE QUEEN
For June 2023, indulge in a one-time special holiday that combines in one stylish and relaxed journey two places on everyone's bucket list: Alaska's Inside Passage including stunning Glacier Bay and the majestic Canadian Rockies, both at the perfect time of the year.
No other US travel company offers more distinct and unique trips to America's great National Parks then Uncommon Journeys does. From Denali National Park in Alaska to Volcanoes National Park in Hawaii, from Yosemite to the Great Smoky Mountains, we offer a great range of stylish vacations, all with a train or ship component that makes our programs different from all others. This combined with long hotel stays (most two nights long or longer), intelligent and comprehensive sightseeing included in the fare, a relaxed pace, and small group sizes makes this the ideal way to see the National Parks.
Two of our most popular in 2021, both with our own classic vista-dome streamliner train, the Great Western Limited are the showcase 'Yosemite to Denali' and 'Wonders of the West' traveling from Seattle to Salt Lake City via Glacier National Park, Yellowstone, and Grand Teton. An elegant way to see the west in not too much time, in comfort and style. All Aboard!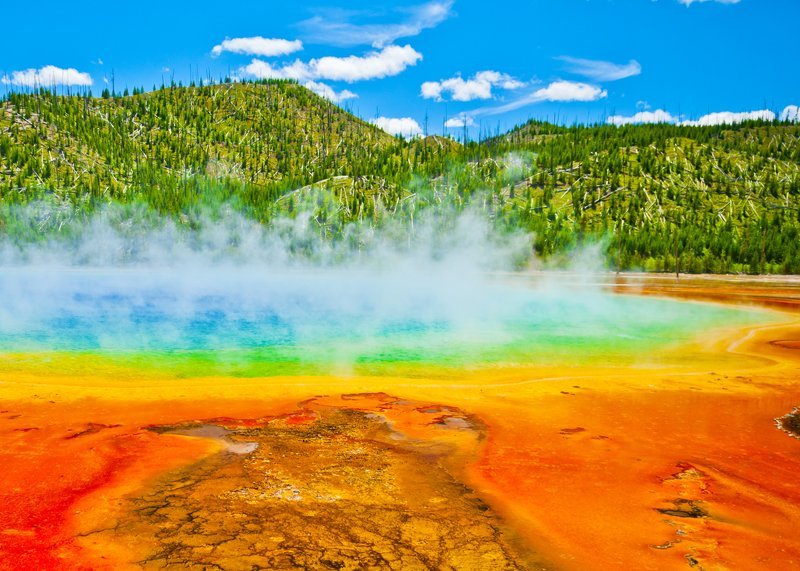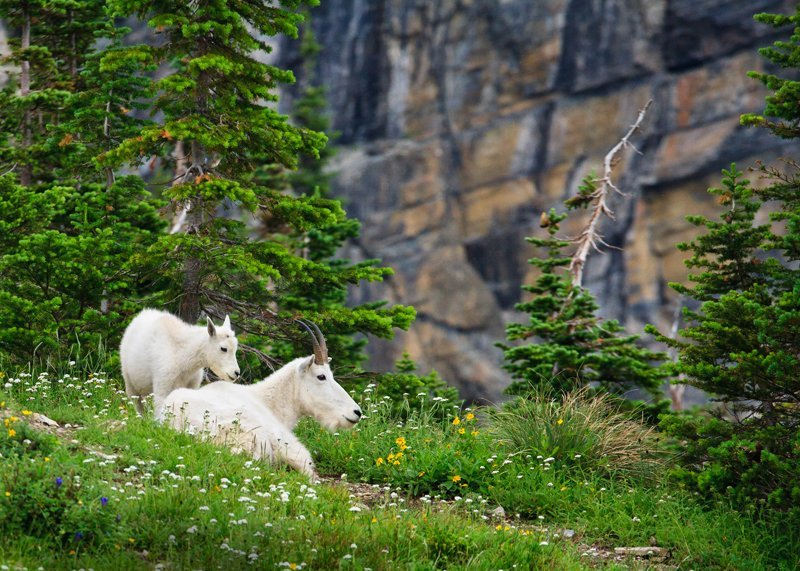 ITINERARIES IN THE NATIONAL PARKS
Best of the West
2023 DATE:
September
1 to 12
RATES:
12 Days from $5,695 per person
Gaze at the delicate persimmon-hued rock formations of Arches National Park and then peer across a landscape of extraordinary shapes carved over millenia by the Colorado River in Canyonlands National Park. Float down the Snake River beneath towering peaks in Grand Teton National Park, witness Old Faithful keep her schedule in Yellowstone National Park and in Glacier National Park, ascend to the heavens along the Going to the Sun Road. This uncommon journey begins and ends with overnight rides on our private
classic streamliner train, the Great Western Limited, where the Golden Age of Rail Travel is alive and well. Experience the rugged majesty of the upper Missouri River, the frontier fun of Jackson and the silver mining history of Park City. As you watch the rising sun reveal the vertical cliffs of Moab, listen to the wind whisper through the pines at Yellowstone National Park, and touch the sky from the soaring mountains of Glacier National Park, the magnificence of America's beauty envelops you.
Wonders of the West
2023 DATE:
September 10 to 18
RATES:
9 Days from $4,995 per person
This is a virtuoso performance serving up our own vintage streamliner train, the Great Western Limited combined with visits to Glacier National Park, Yellowstone and Grand Tetons National Parks, all in ten sublime days with the majority of our hotel stays being two nights each and unique features like two days in historic old west Jackson Wyoming and a full day in beautiful Salt Lake City at the acclaimed Little America Hotel.
With exceptional sightseeing including the Going to the Sun Road at Glacier National Park, the extraordinary Gates of the Mountain cruise on the Missouri River in the path of Lewis & Clark, complete sightseeing throughout Yellowstone and Grand Teton and some wonderful dining, this sensibly paced holiday is limited to a maximum of 24 guests so prompt reservations are strongly encouraged.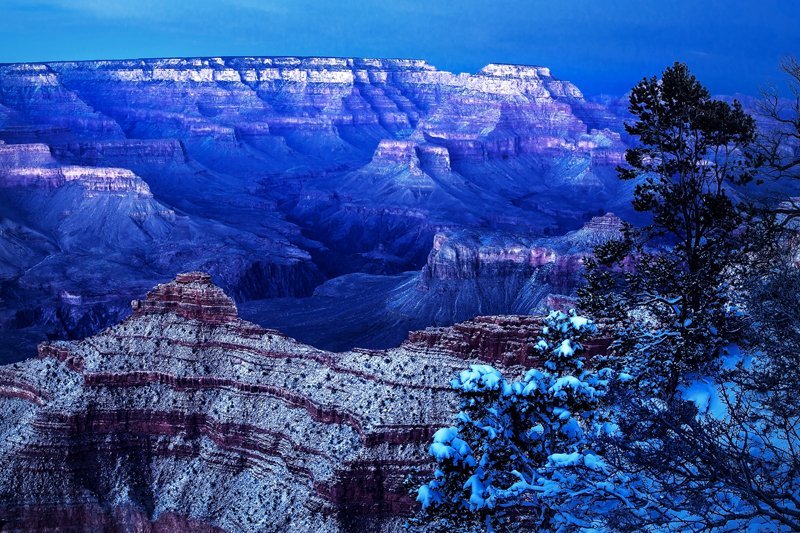 New Year's at the Grand Canyon
2023/24 DATE:
December 29, 2023 – January 5, 2024
2024/25 DATE:
December 29, 2024 – January 5, 2025
RATES:
8 Days from $2,395 per person
One of our most popular and affordable holidays to one of the prettiest places on earth. Travel to Gallup, New Mexico aboard the Southwest Chief train from either California or Midwest points starts this eight-day getaway, followed by a trip over the storied Grand Canyon Railway to the South Rim of the Grand Canyon. While cool, this is a magical time to be at the Grand Canyon with a light dusting of snow against the purple canyon walls and few visitors.
We have two nights at the South Rim with sightseeing and free time before, on January 2nd, doing the scenic drive to Las Vegas for a three-night stay at the iconic Paris Las Vegas Hotel. Here too, fine dining awaits including a magnificent farewell dinner at famed Lawry's, the Prime Rib. Starting at just $2,395pp, this is a wonderful end to a year, or a nice beginning to a new one.
Spring & Fall in the Great Smoky Mountains
2023 DATES:
April 15 to 24
October 21 to 30
2024 DATES:
April 20 to 29
October 19 to 28
RATES:
10 Days from $4,395 per person
Another relaxing holiday by train that only we offer. With free or reduced cost train travel from any US city to Charlotte, this holiday offers up great sights and southern hospitality with a gentle pace and great dining. After Charlotte, we enjoy two nights in Asheville taking in the famed Biltmore Estate of the Vanderbilts along with and a steam train ride over the Great Smoky Mountain Railroad.
Next is two nights in the heart of the Smokies with complete touring of Great Smokies National Park including Cades Cove. Next, two nights in Chattanooga with a ride aboard the Tennessee Valley Railroad through Hiwassee River Gorge and visits to Lookout Mountain and Ruby Falls. Last but not least are two nights in Memphis, home of Elvis and the Blues with time to explore historic Beale St, Graceland, and the National Civil Rights Museum.
Rockies to the Red Rocks
2023 DATE:
October 21 to 28
2024 DATE:
APRIL 16 TO 23
OCTOBER 29 TO NOVEMBER 5
RATES:
8 Days from $4,295 per person
Experience the majesty of America's spectacular Western parks, carved over the eons into masterpieces of nature, from the soaring stone bridges of Arches to the mesmerizing spires of Canyonlands and from Monument Valley's iconic vistas to the timeless grandeur of the Grand Canyon. Aboard the legendary Denver & Rio Grande Western Railroad, take in an extraordinary landscape of towering mountains, deep canyons, the Continental Divide and along the Colorado River, the same route once showcased by the original California Zephyr.
As a special treat, marvel at the beauty of Dead Horse State Park, a rarely visited beauty just as stunning as the National Parks, and in the Grand Canyon, relish a panoramic ride aboard the historic Grand Canyon Railway. Along the journey, magical touches abound, including an expert Navajo guide in Monument Valley, two nights in entrancing Moab, a farewell dinner at Lawry's the Prime Rib in Las Vegas and, of course, all hotels, transportation and sightseeing included along with your dedicated Uncommon Journeys professional tour manager.
A Train Holiday to Grand Teton, Yellowstone, the Black Hills & Mt. Rushmore
2023 DATE:
September 9 to 18
RATES:
10 Days from $4,895 per person
For many years, our guests have asked us to offer a trip to impressive Mt. Rushmore in addition to our usual offerings to Grand Teton and Yellowstone each summer, and we have finally tailored the perfect holiday that offers, on one leisurely vacation, Grand Teton, Yellowstone, the Black Hills and Mt. Rushmore. Nicer still, our tour ends with a style and manner of transport that has all but vanished, travel aboard our own vintage streamliner train, the Great Western Limited on an overnight passage from Denver to Chicago, a rare chance to enjoy classic train travel with Pullman sleeping cars, an observation lounge car and excellent dining (naturally, all meals, wines & spirits while aboard are included).
Comfort, along with wildlife and stunning views, abounds on this trip, with most of our hotel stays being at least two nights long. Our guests enjoy time in Salt Lake City, Grand Teton, Yellowstone, historic Cody and three nights in Black Hills/Mt. Rushmore. Comprehensive sightseeing is featured and highlights include a cruise on lovely Jenny Lake in Grand Teton National Park, complete touring of Yellowstone including Old Faithful, the Upper and Lower Loops and the awe-inspiring Grand Canyon of Yellowstone. In Cody, there is not only a visit to the Buffalo Bill Historic Center but a chuckwagon dinner under the stars. And, of course, visits to Mt. Rushmore, Crazy Horse Monument, historic Deadwood and even a ride aboard the Black Hills Central Railroad.
Passage East: The Great Northern Railway
2023 DATE:
August 13 to 18 – ONCE ONLY!
RATES:
6 Days from $3,595 per person
A one-time passage east over the Great Northern Railway from the western edge of Glacier National Park to the Windy City. Beginning at the grande dame of Spokane hotels, the legendary Davenport, our guests travel east for two nights in quaint Whitefish, MT with stops at Couer d'Alene, ID and Flathead Lake, MT en route.
We have full day exploration of stunning Glacier National Park including the fabled Going to the Sun Road over the Continental Divide. Then our own special vintage streamliner, the Great Western Limited, through Glacier Park and across the prairies to Chicago. Limited to 24 lucky guests, this one-time departure is certain to sell out.
North by Northwest
2023 DATES:
August 11 to 20
RATES:
8 Days from 4,695 per person
Join us on a rare journey to the beautiful Pacific Northwest, at the perfect time of the year, aboard our own vintage streamliner train, the Great Western Limited. Delight in our classic Pullman sleeping cars and exclusive amenities such as fine dining courtesy of a dedicated chef, an Observation Lounge with large windows and glorious daytime viewing of Glacier National Park, the Cascade Mountains and Puget Sound. In Seattle, enjoy a comprehensive tour including Pikes Market, and in Portland relish breathtaking experiences including a full day in the stunning Columbia River Gorge complete with sternwheeler riverboat cruise as well as a ride aboard the newly re-opened Mt. Hood Scenic Railway.
You'll also appreciate a lovely visit to the Oregon's acclaimed Willamette Valley wineries, where you will meet local vintners and sample award-winning varietals. However, the zenith of this journey is without a doubt a full day visit to spectacular Olympic National Park, with its glacier-capped mountains, lush rainforests and coastal vistas. With fine hotels, a special train, comprehensive sightseeing and a leisurely pace, this holiday will sell out quickly, so prompt reservations are highly encouraged.