FALL COLORS IN THE CANADIAN ROCKIES
Once only, in September 2023 we have curated a Canadian Rockies holiday that ticks all the boxes for an unforgettable journey – the majestic panorama of the Canadian Rockies with the three Crown Jewels of the region: Banff, Lake Louise and Jasper.
An elegant Canadian lady from Vancouver, having completed our showcase 'A Train Holiday to the Copper Canyon' described her holiday as "fabuloso, one of the best ever" and happily, she is in good company. Travelers rave about our Copper Canyon holiday which travels over the stunning Chihuahua al Pacifico Railroad from east to west and offers more time IN the Copper Canyon than any other tour operating from the USA offers. As in Canada, our knowledge of trains and the region has allowed us to create a masterful program that offers a relaxed pace, superb hotels, great local guides and with all meals included.
To make it even easier, we begin in El Paso with a deluxe hotel stay and welcome dinner and end in Tucson, also with a deluxe hotel and farewell dinner. This means no flying in and out of Mexico on puddle jumper planes and easy connections to and from El Paso and Tucson from all US cities, by train or plane. With our Copper Canyon holiday being so artfully arranged, this is the ideal way to say 'bienvenidos' or welcome to this remarkable region.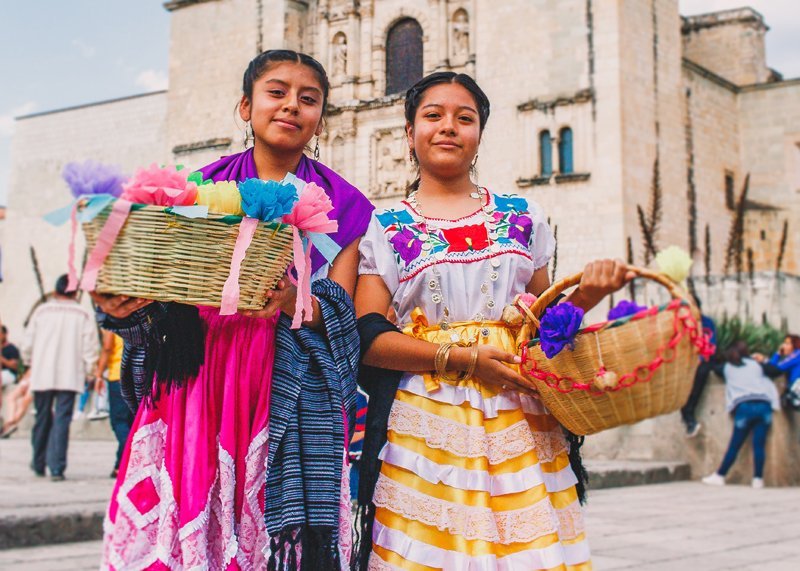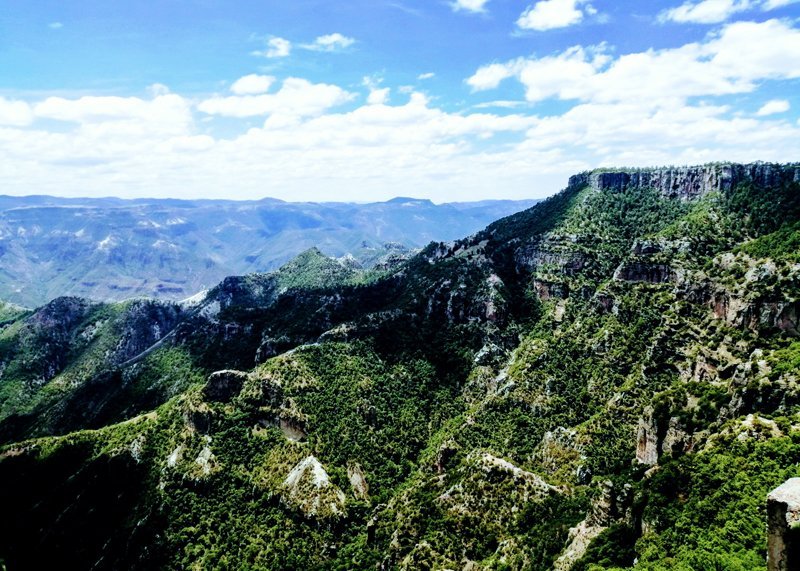 ITINERARIES IN MEXICO & OTHER DESTINATIONS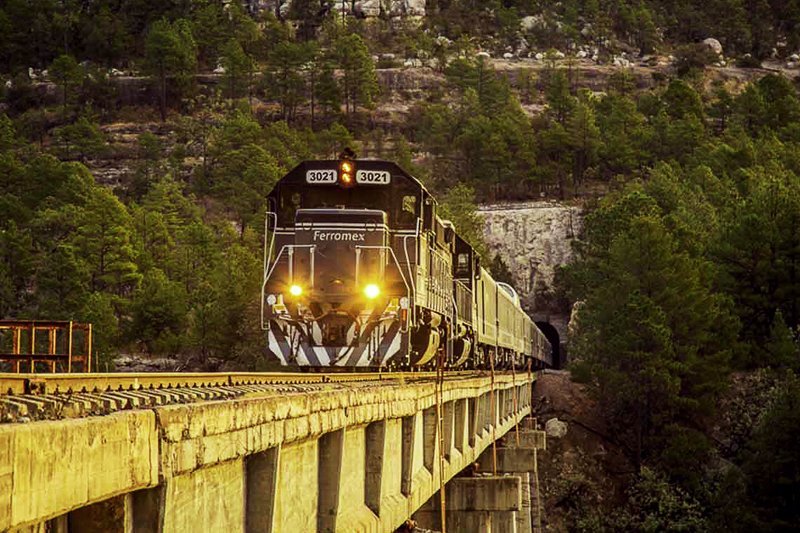 A Train Holiday to the Copper Canyon
2023 DATES:
October 10 – 21
November 7 – 18
2024 DATES:
March 5 – 16
April 30 – May 11
October 15 – 26
November 12 – 23
RATES:
12 Days from $3,895 per person
All aboard for one of the world's great train journeys. The railroad line through the Copper Canyon is one of the wonders of the world with 37 bridges and 85 tunnels through some of the most stunning scenery on earth. The Copper Canyon itself is a visual marvel, four times the size of the Grand Canyon, and our escorted tour to the Copper Canyon is, without question, the best one offered by anyone with four days in the Copper Canyon, fine hotels, complete sightseeing, carefully chosen dining (all meals are included every day) and travel over the fabled Chihuahua al Pacifico Railroad on the Chepe Express.
For convenience, we begin in El Paso, with easy air or train connections from all US cities, and end in Tucson, also with easy connections home. Not only do we enjoy more time in the Copper Canyon than anyone else, after this ruggedly beautiful area we offer two indulgent nights on the ocean in lovely San Carlos, at the top of the Sea of Cortez, before continuing onto Tucson. Most of our guests rate the Copper Canyon one of their greatest vacations ever and we expect you will agree.
Read more about the Chepe Express by clicking HERE.
Historical Baja Peninsula & Sea of Cortez
2023 DATES:
DECEMBER
9 to 22 – ONCE ONLY!
RATES:
14 Days from $2,995 per person
Every once in a while, a truly exceptional itinerary arrives that is so magical and appealing in every way we want to let everyone know as soon as possible. This one-time holiday, in December, is a prime example. First and most importantly, it visits the entire stunningly beautiful Sea of Cortez, famously described by the late Jacques Cousteau as 'the world's aquarium' due to the grey whales, sea lions, dolphins and whale sharks that call it home. With hundreds of miles of undeveloped coastline where purple mountains plunge down to white sandy beaches and cobalt blue waters, there are few places on earth that are prettier. Our ports of call are spectacular too, with Cabo San Lucas, La Paz, Loreto, Santa Rosalia, Guaymas, Topolobampo, Mazatlan and Puerto Vallarta, all reached comfortably, safely and in style aboard the superb ms Volendam of Holland America Line.
Nicely, we have included an excellent shore excursion in every port for our guests, all well constructed and included in the fare. This, plus an overnight hotel stay in San Diego and transfer to the ship on sailing day makes for a holiday of great ease and convenience. We have even included a special bon voyage sailing day luncheon in San Diego Old Town. We have a professional tour manager to handle all of the details and to host special parties and events aboard ship.
There is no question that this extraordinary voyage, on one of the nicer ships afloat, will sell out so prompt reservations are strongly encouraged. And since this offer includes free train travel from any California point, we can appropriately say two of the happiest words in the English language– All Aboard!
JOURNEY TO THE COLONIAL CITIES OF MEXICO
2023 DATE:
November 5 to 14
2024 DATES:
March 24 to April 2
November 3 to 12
2025 DATE:
March 23 to April 1
RATES:
10 Days from $3,995 per person
Uncommon Journeys has always specialized in unique itineraries to fascinating places, almost always with a train or ship component to make the holiday more interesting. Our new Journey to the Colonial Cities of Mexico by train & ship is one of the more brilliant programs we have put together in years. At its heart are six nights in three of Mexico's greatest colonial cities beginning with Guadalajara, the City of Roses and a showcase for culture, history, art and architecture. With extraordinary museums, plazas, murals and markets, Guadalajara is a delight from every angle, and you'll enjoy two full days and evenings in this marvelous city with an excellent hotel in the historic zone.
We next move on to historic Guanajuato, founded in 1679 and a UNESCO World Heritage site. By the 18th century, Guanajuato was the leading center of silver mining in the world and was incredibly wealthy, which led to the magnificent churches and historic buildings that still grace this historic old town. It is a city of great charm filled with galleries, shops and impressively good restaurants. Saving the best for last, your final destination is gorgeous San Miguel de Allende, considered by many the prettiest village in all of Mexico. With markets and artisans galore, a vibrant wine scene and some of the best dining in Mexico, San Miguel de Allende is a treat for all of the senses. Towering over this small town is the iconic pink Church of San Miguel Arcángel, a historic church that is the centerpiece of this charming town. Here too, like everywhere, our guests enjoy comprehensive included sightseeing and two nights in a well-chosen hotel.
At Uncommon Journeys we have long felt that how one gets somewhere is almost as important as the destination and this trip is superlative in this regard even by our standards. Enjoy complimentary train travel from any California city to Los Angeles. At historic Union Station, your tour manager meets you for the short drive to the spectacular Norwegian Bliss of Norwegian Cruise Line for a sailing to Puerto Vallarta. With no fewer than 21 restaurants onboard such as a superb steakhouse, La Cucina for Italian food and even a Japanese teppanyaki restaurant, Norwegian Bliss is a magnificent ship with countless amenities including  12 bars and lounges. For comfort, staterooms are superbly outfitted and most feature private balconies along with 24-hour room service.
With a superb ship, three monumental colonial cities and towns, comprehensive included sightseeing, fine hotels and sumptuous dining, this showcase holiday is certain to sell out. We invite you to join us. All Aboard!