CANADIAN ROCKIES & ALASKA WITH THE QUEEN
For June 2023, indulge in a one-time special holiday that combines in one stylish and relaxed journey two places on everyone's bucket list: Alaska's Inside Passage including stunning Glacier Bay and the majestic Canadian Rockies, both at the perfect time of the year.
An elegant Canadian lady from Vancouver, having completed our showcase 'A Train Holiday to the Copper Canyon' described her holiday as "fabuloso, one of the best ever" and happily, she is in good company. Travelers rave about our Copper Canyon holiday which travels over the stunning Chihuahua al Pacifico Railroad from east to west and offers more time IN the Copper Canyon than any other tour operating from the USA offers. As in Canada, our knowledge of trains and the region has allowed us to create a masterful program that offers a relaxed pace, superb hotels, great local guides and with all meals included.
To make it even easier, we begin in El Paso with a deluxe hotel stay and welcome dinner and end in Tucson, also with a deluxe hotel and farewell dinner. This means no flying in and out of Mexico on puddle jumper planes and easy connections to and from El Paso and Tucson from all US cities, by train or plane. With our Copper Canyon holiday being so artfully arranged, this is the ideal way to say "bienvenidos' or welcome to this remarkable region.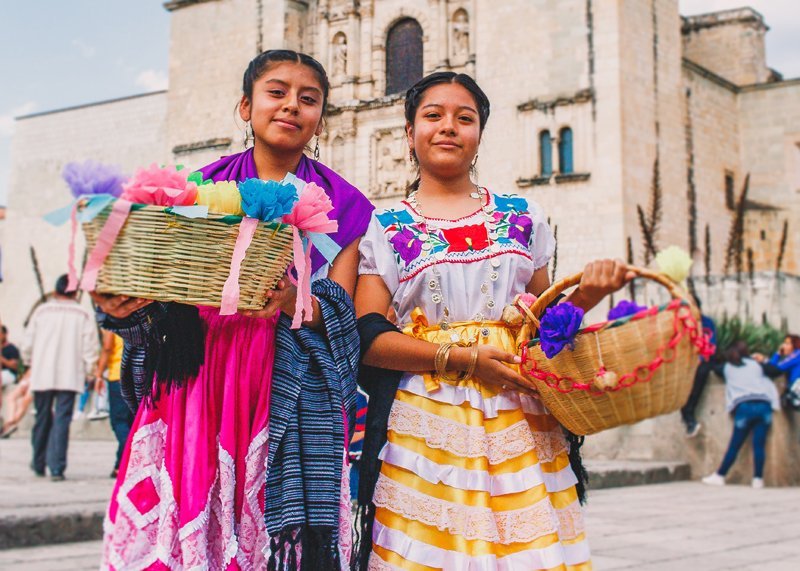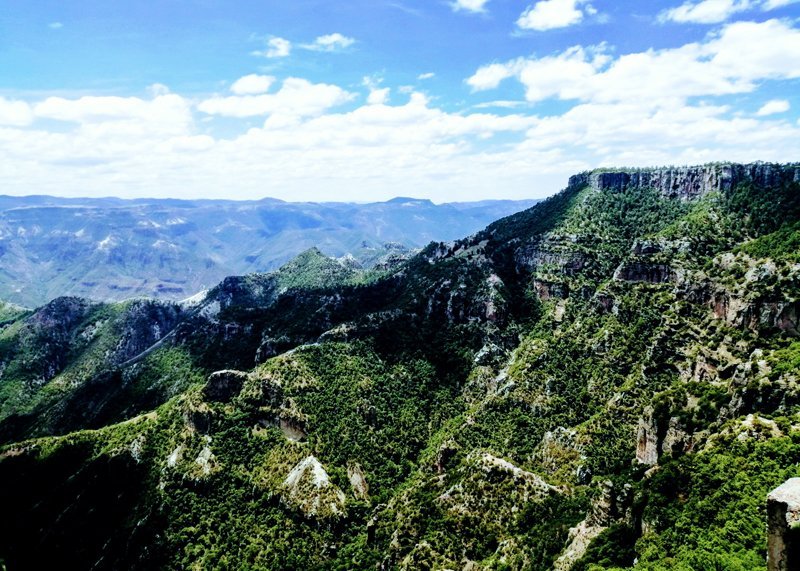 ITINERARIES IN MEXICO & OTHER DESTINATIONS
A Train Holiday to the Copper Canyon
2022 DATES:
May 11 – 22
October 19 – 30
November 2 – 13
2023 DATES:
March 8 – 19
May 1 – 11
October 11 – 22
November 1 – 12
RATES:
12 Days from $2,995 per person
All aboard for one of the world's great train journeys. The railroad line through the Copper Canyon is one of the wonders of the world with 37 bridges and 85 tunnels through some of the most stunning scenery on earth. The Copper Canyon itself is a visual marvel, four times the size of the Grand Canyon and our escorted tour to the Copper Canyon is without question, the best one offered by anyone with four days in the Copper Canyon, fine hotels, complete sightseeing, carefully chosen dining (all meals are included every day) and travel over the fabled Chihuahua al Pacifico Railroad.
For convenience, we begin in El Paso, with easy air or train connections from all US cities and end in Tucson, also with easy connections home. Not only do we enjoy more time in the Copper Canyon than anyone else, after this ruggedly beautiful area, we offer two indulgent nights on the ocean in lovely San Carlos, at the top of the Sea of Cortez before continuing onto Tucson. Most of our guests rate the Copper Canyon one of their greatest vacations ever and we expect you will agree.
PANAMA CANAL WITH THE QUEEN
2022 DATES:
July 23 – August 9
RATES:
18 Days from $3,895 per person
Few travel experiences in the world compare with the scenery, history and engineering marvel of a transit of the Panama Canal and next summer, just once, we offer a rare oportunity to sail this spectacular voyage aboard a truly great ship, Cunard's showcase Queen Elizabeth. Begin in great style by sailing under San Francisco's Golden Gate Bridge, passing Coit Tower, Alcatraz and Fishermans Wharf on the way, just the opening performance of your grand vacation. And because no one can ever enjoy enough time in San Francisco, we have an optional two-night luxury sampler available, at a superb hotel in Union Square for more time in "The City by the Bay".
Traveling south, you'll stop in glittering Los Angeles before sailing on to beautiful Cabo San Lucas on the tip of Baja California. Next up is Puntarenas in sunny Costa Rica, home to lush rain forests and coffee plantations, before the highlight of your cruise, a daylong transit of the Panama Canal from Pacific to Atlantic. A Dutch treat awaits you on the other side in Oranjestad, Aruba, a charming bit of Holland in the Caribbean featuring brightly colored houses and vibrant streets. After a final relaxing day at sea, you'll arrive in beach-blessed Fort Lauderdale.